Why I prefer lifestyle newborn portraits
Art, as we all know is subjective. We are entitled to our own opinions. There is no right or wrong when it comes to art. When I first began my journey into photography as a newborn & family photographer I had a much different vision. I thought I wanted to create perfectly posed images of newborns in baskets, bowls, and other elaborate set ups. What I quickly learned is that while the images I was striving to create might be beautiful they didn't tug on my heart strings the way I think newborn portraits should. I began to slowly deviate from creating images of perfectly posed newborn to images that tell the story of those first few days at home. Today, I am sharing a few of the reasons why I prefer lifestyle newborn portraits. This of course is my own opinion and not meant to take away from or critize someone else's approach to newborn photography.
Sessions take place in the comfort of your own home
This is huge for me! The last thing I wanted to do when my babies were a few weeks old was pack them up and bring them to a studio. At home you don't have to worry about packing a bag, where you will change the baby, having enough of snacks, and if you happen to have other children it is much easier to keep them happy at home. I also like the idea that when you look back at your portraits the surroundings will be familiar and bring back those feelings of love warmth. Home is where the heart is.
Connection
We spend A LOT of time holding our babies during those first few weeks at home. We snuggle them close to our bodies for hours on end. We figure out ways to wear them to keep them close throughout the day. We dote after them, we kiss them, we tend to their every last cry. I feel the images I create for new moms should celebrate this connection. A baby belongs in the arms of the people who love him or her. These people will keep them safe, fed, dry, and loved. I want my moms to look back at the pictures of those first few days of life and see their sweet baby in their arms, right where they belong.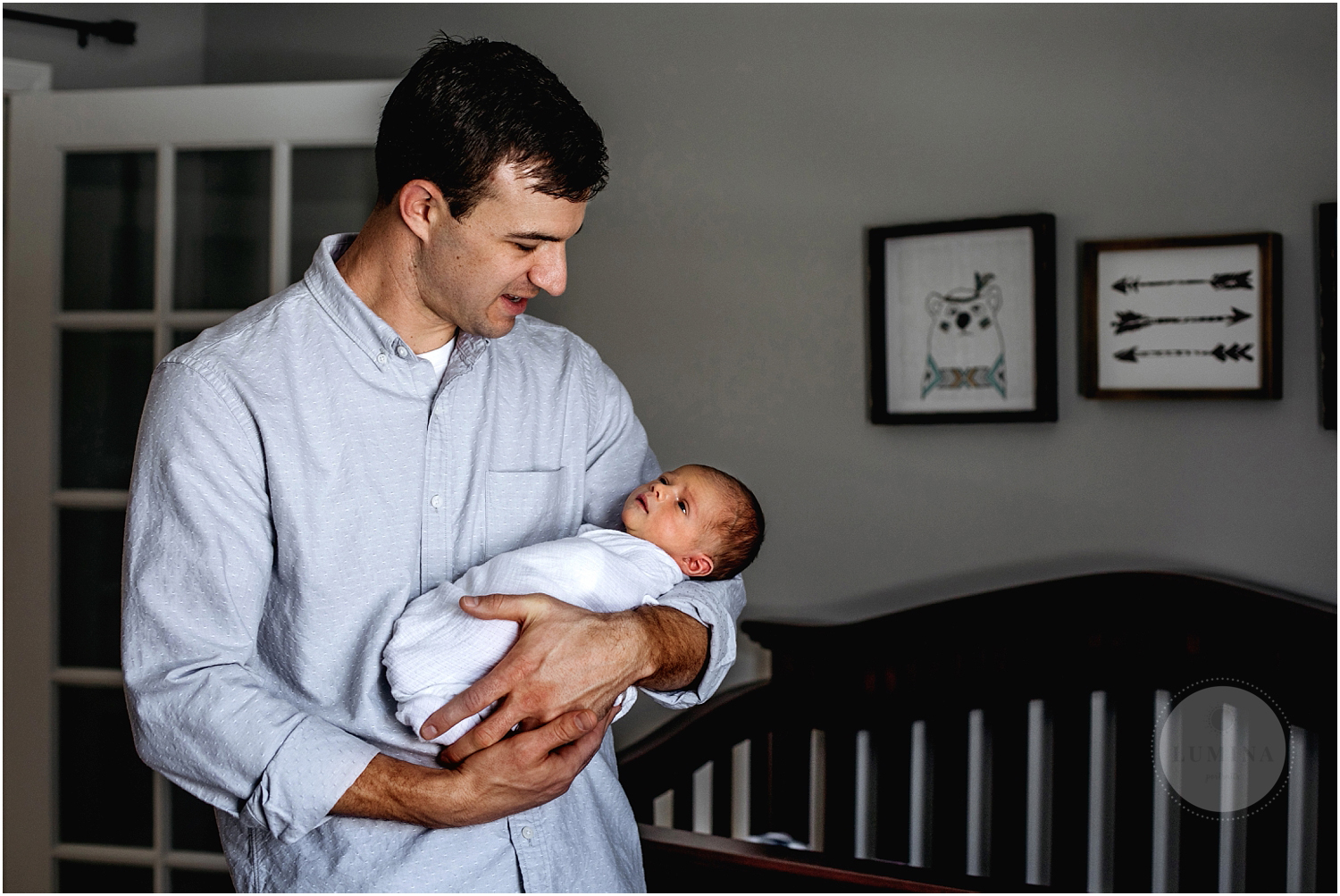 It really comes down to your personal preference
Both posed and lifestyle newborn photography can be exquisite forms of art. At the end of the day the photographer you hire really should reflect your preference when it comes to what you envision on your walls and in an album for years to come. With that said I am always happy to answer any questions you may have about lifestyle newborn photography!
 
Kelli Wholey is a Newborn & Family Photographer serving Amherst, NH and surrounding towns such as Hollis, bedford, merrimack, and windham, NH